Here's a preview of the menu items you'll see once you have been approved to work with Axis.
Dashboard
View important alerts, expiring and mandatory read documents. See your Axis rating and feedback on completed jobs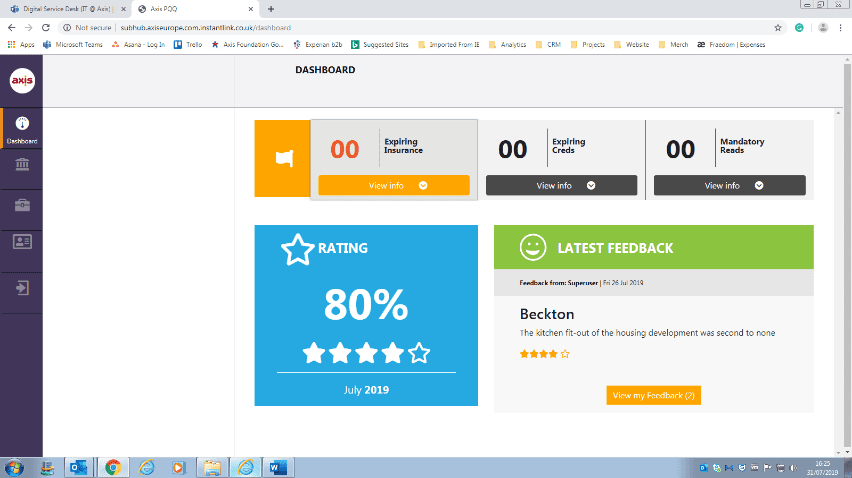 Library
We will use this area to keep you updated on the following:
Policies
Training guides
Notices
Mandatory read documents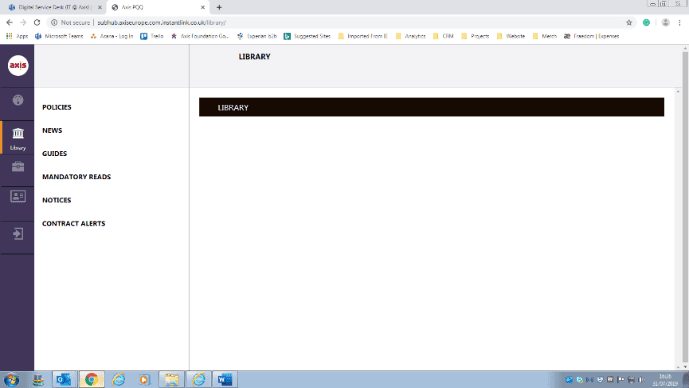 Contracts
This area will display the terms of Responsive Repairs and Voids contracts you've agreed to.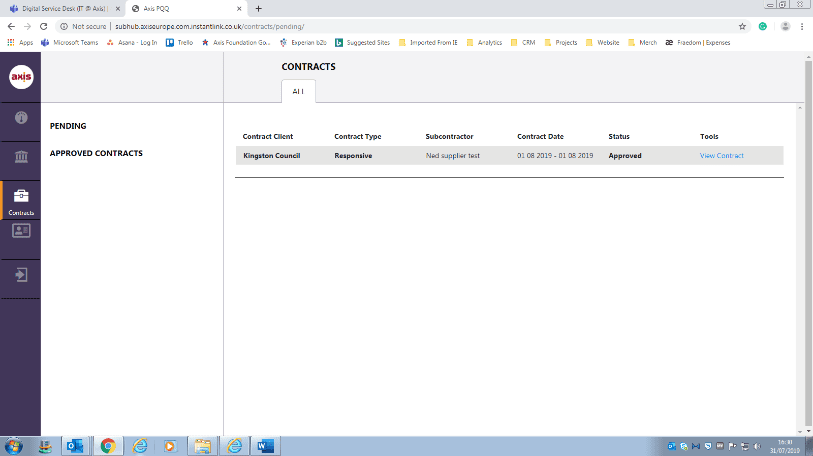 PQQ
Shows details of the application you submitted. You will be unable to edit this information via your profile once you've been approved unless your documents have expired, or we flag sections on your application. If you need to edit details after you've been approved, email supplychain@axiseurope.com