Here's all the information you'll need to help you complete your application. You'll be asked questions relevant to your company and the services it provides. The application shouldn't take longer than 10 minutes to complete.
Create An Account
Click register to begin creating your account
Select whether you are a supplier or subcontractor
Fill in the required fields including company details and a valid email address
Create a password that has at least one number and a capital letter
Tick box to agree to Axis' data policy
6. Click register to create your account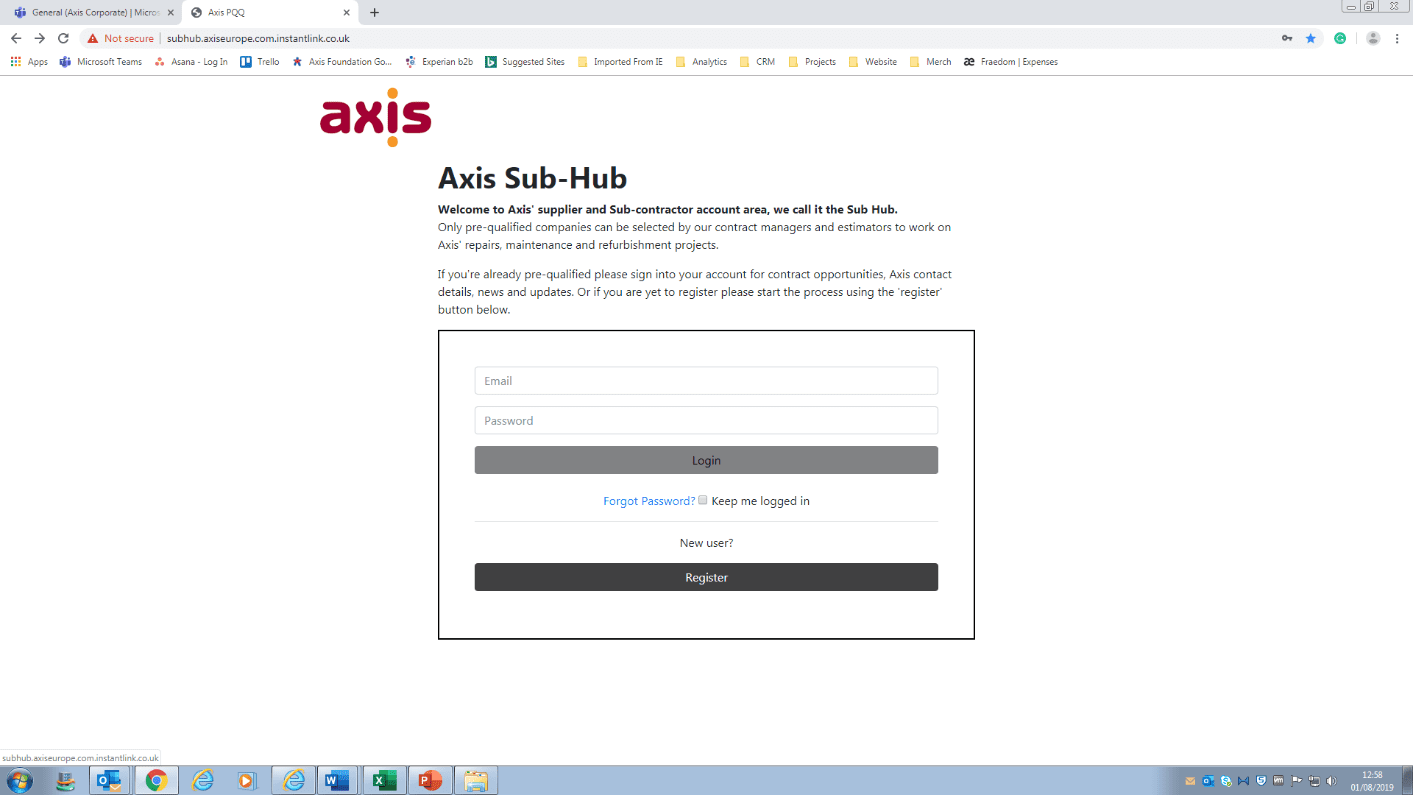 Useful Information
A supplier provides goods or services whereas a subcontractor provides trades such as carpentry, plumbing etc.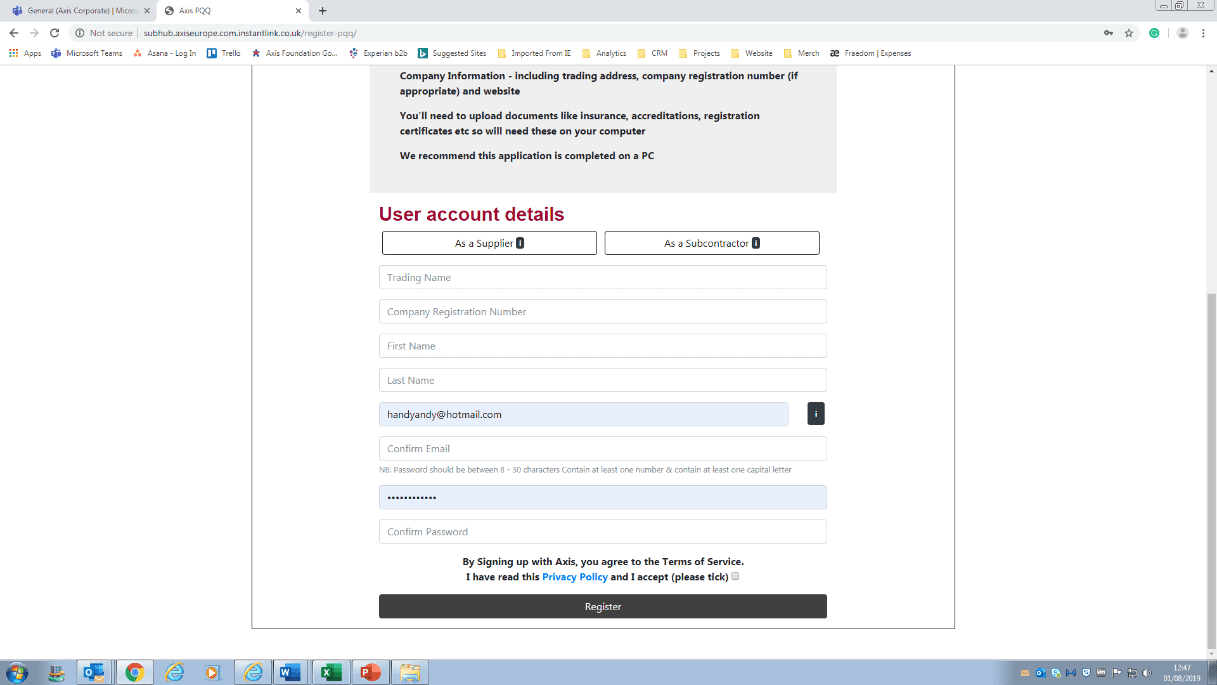 What You'll Need
If these documents apply to your business, you'll have to upload them to complete your application:
Company registration and VAT certificate
Proof of residence
Insurance certificates
Safety documents
Trade accreditations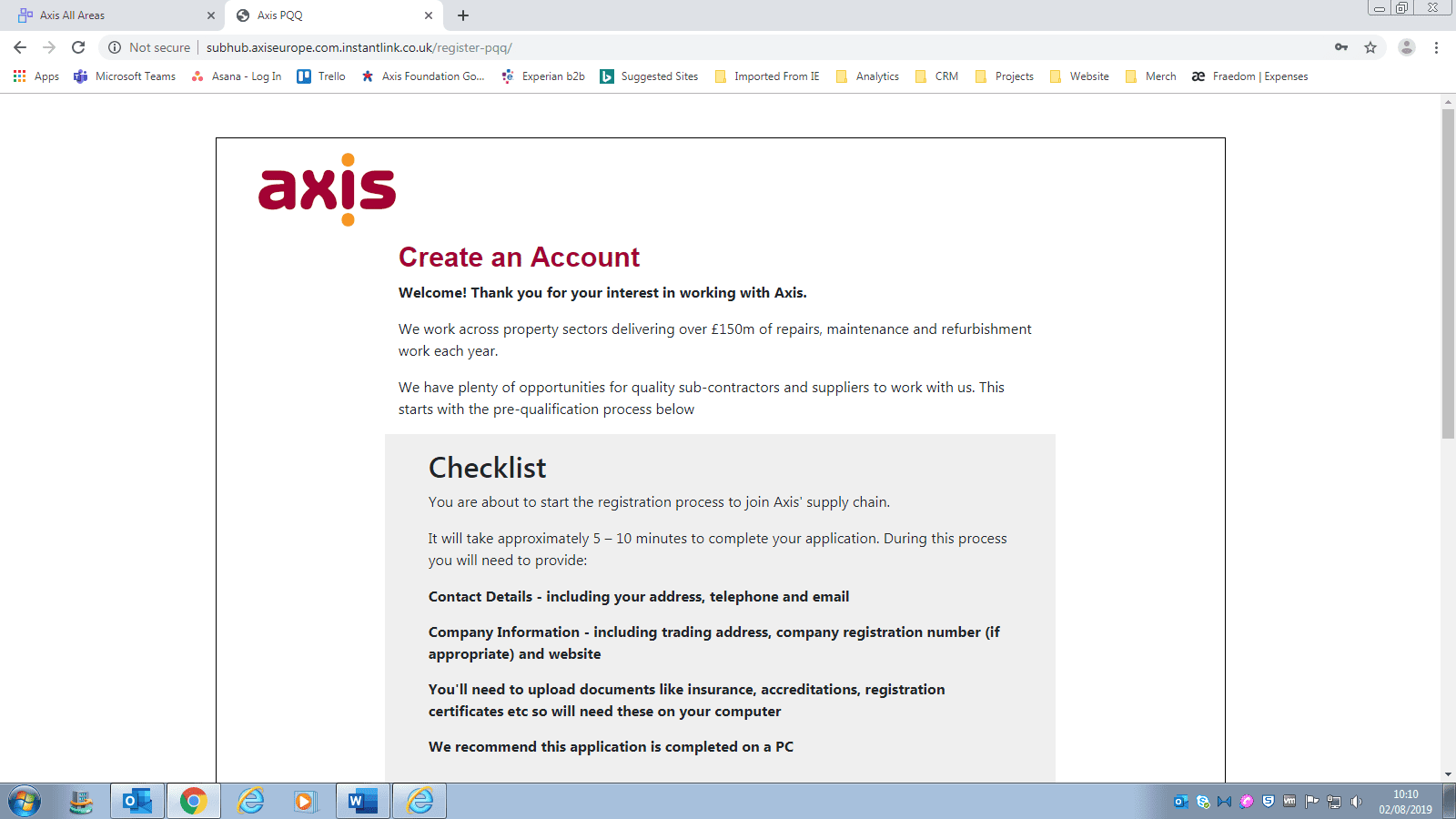 Filling In Your Information
Complete all sections that apply to your company
Important
Mandatory fields that are left blank will be highlighted in red
You will be unable to move to the next page without completing these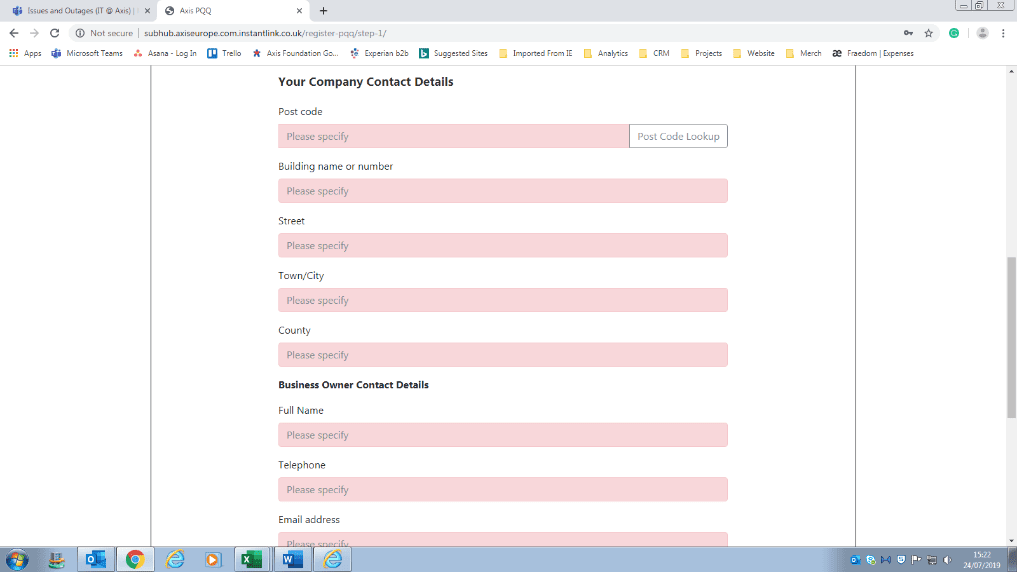 Saving Your Progress
Click save and log out to save your progress and exit the form
Click save and continue to save your progress and proceed to the next page.
Continue completing the form until you're able to submit your application.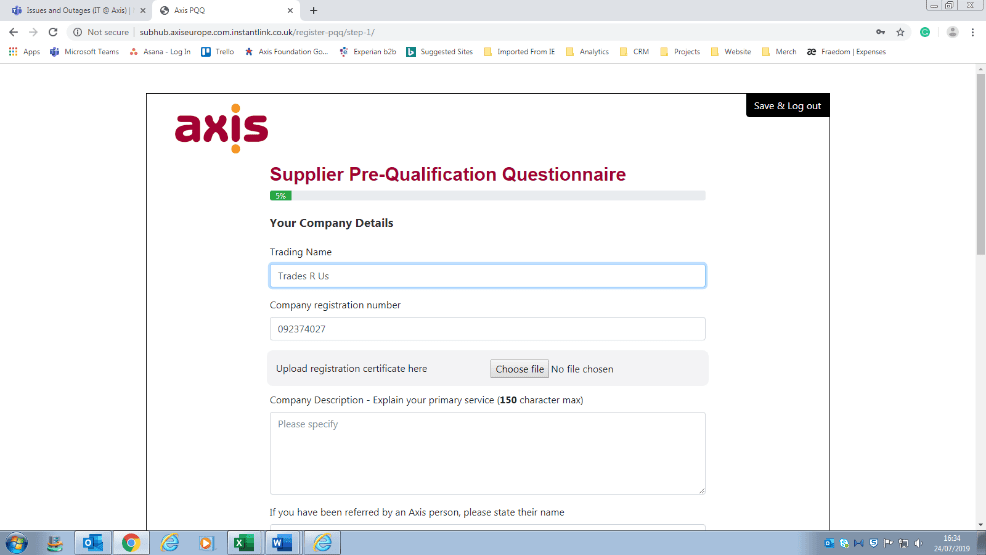 Important
You can only save completed pages
Your account will be deleted if your application isn't submitted within 30 days of registration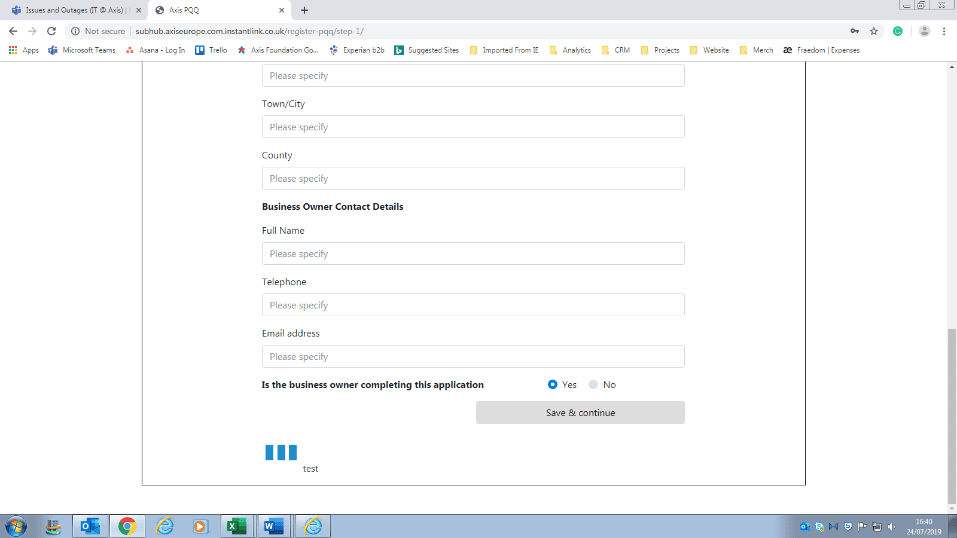 Uploading Documents
Select Choose file then locate and select the file you'd like to upload from your computer
Click open to upload your selected file
The file name will appear on the form to confirm that it has been uploaded.
Important
You can't upload expired documents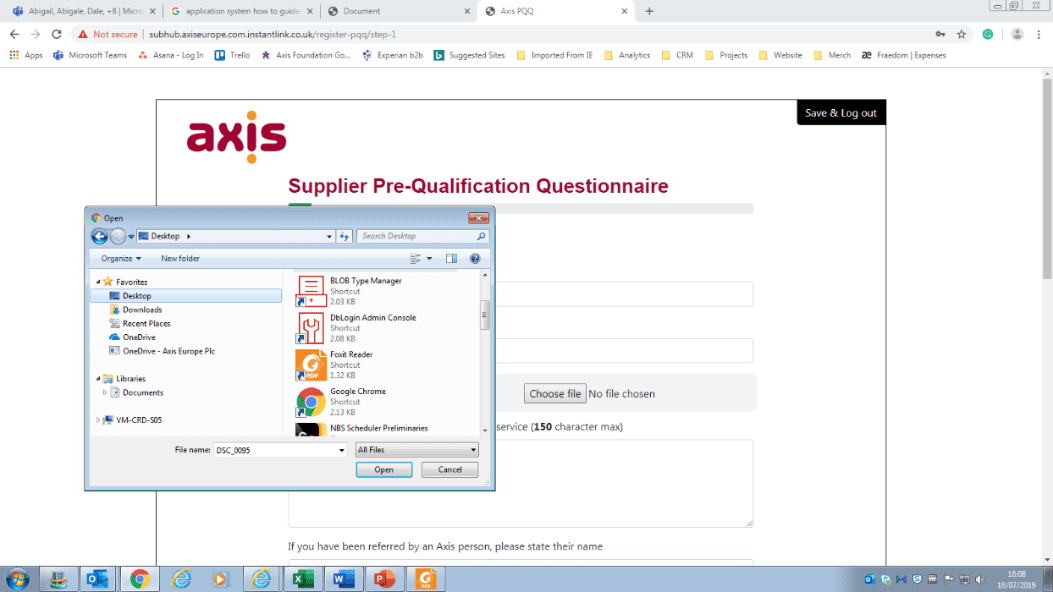 Submitting Your Application
Read Axis' acts and policies and tick the boxes if you agree to them
Click submit application
Important
You will be unable to submit your application without agreeing to these
We will notify you once you're approved or if we need any further information