Learn how to update your expiring documents once you've been approved.
Log into your account
Select any items that appear in the Expiring insurance/Expiring creds fields on your dashboard
Note
Your account will be suspended if your documents expire. You will be unable to work for us until you update your information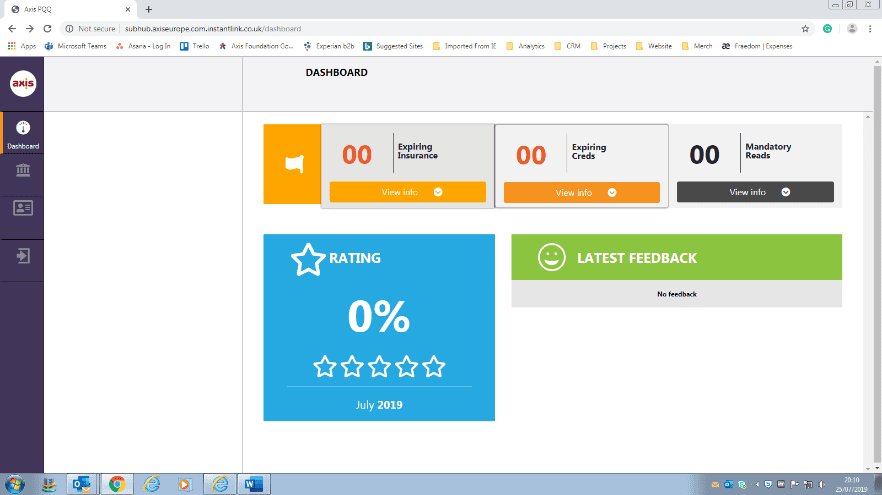 Click the green tabs at the top of the screen to go to the section that relates to any expiring items discovered at step 2
Delete expired document and select OK to confirm document deletion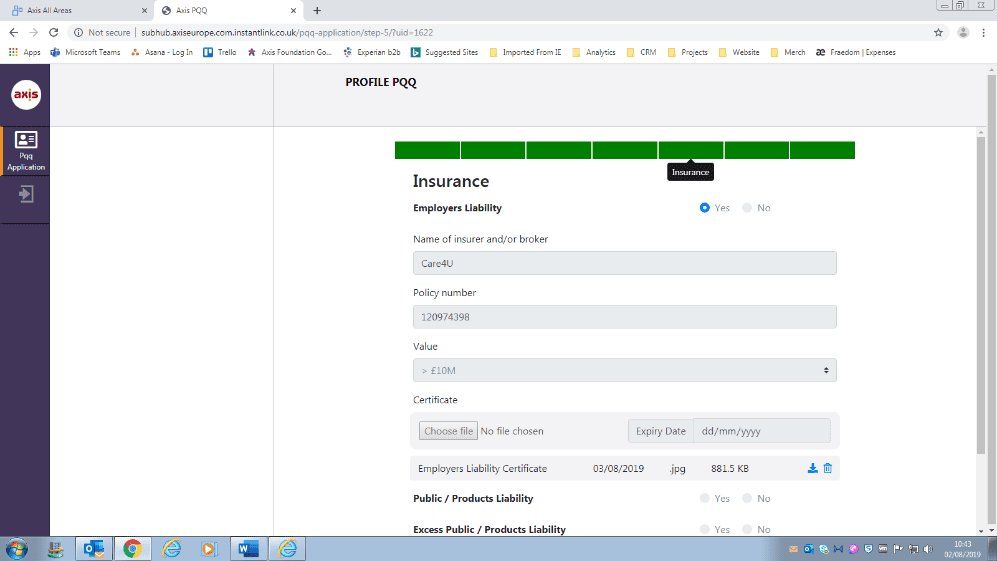 Click update step at the bottom of the screen
Useful information
A note will appear in red to remind you to upload a valid document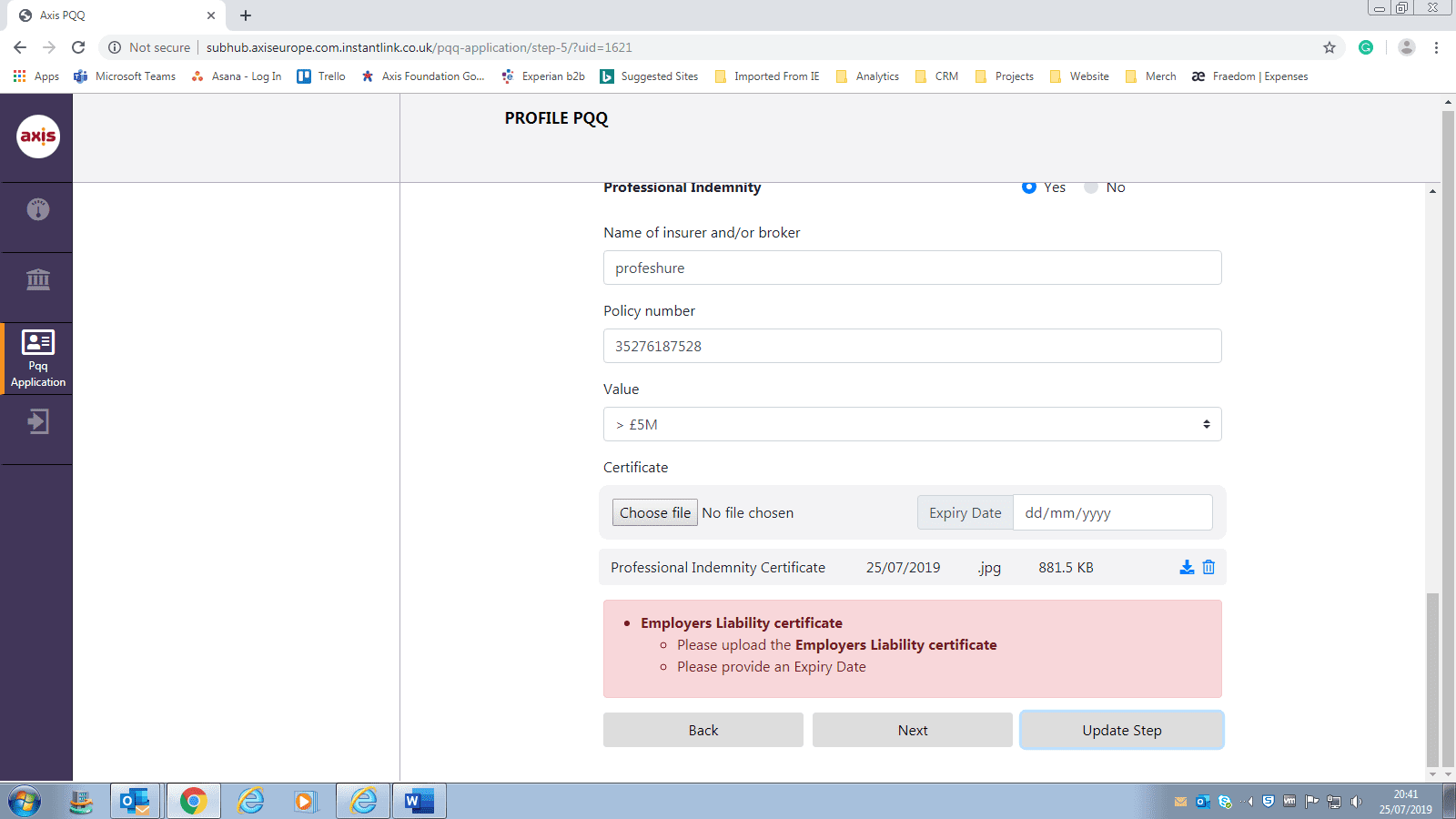 Click choose file, select the document you would like to upload then press open
Enter the document expiry date and click update step as pictured in step 5.
You have updated the expired document.